Membrane Filter Press:
The membrane filter chamber are formed by membrane filter plates and chamber filter plates, the feeding pump feed the sludge into the chamber and through the filtration of filter cloth, the solids and filtrate are separeted. When the soilds formed the filter cake, then blow the air into the membrane to further dry the filter cake.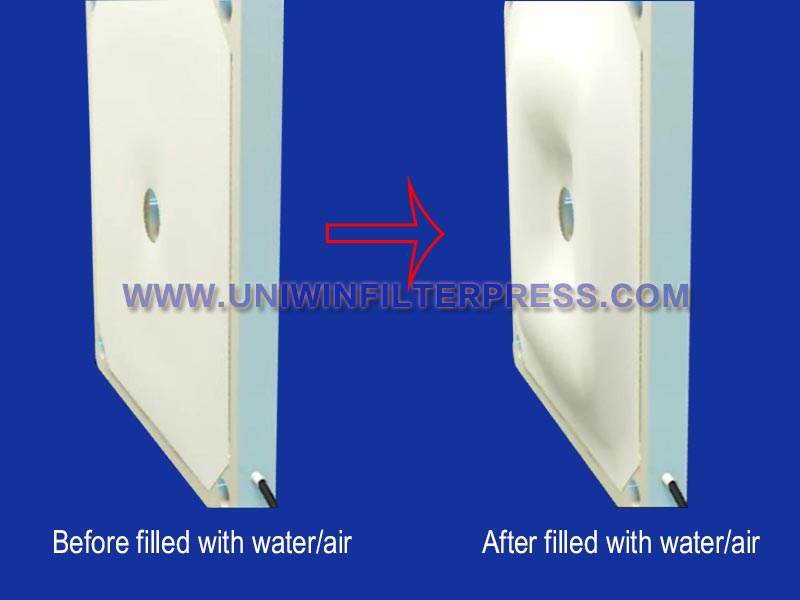 The membrane filter press is specially designed for viscous and glutinous material and who has higher requirements about moisture.
The filter plates are made of strengthened polypropylene (PP) by molding, the membrane and PP filter plates are inlayed together to make it firm and stable and assure its long lifetime. Also it is equipped with multiple safty device, which assures the safty of the workers and the stable working of the filter press.
Model:Automatic pulling plates membrane filter press XMGZ200/1250-30U.
Applications:chemical, phamaceutical, food, mining, water treatment, electroplating, metallurgy, dye, textile industry.
Membrane filter Press Working Principle:
Membrane Filter Press Plates have a chamber below the drainage surface that can be inflated. The common method used is water pressure, which is generated by pumping into the squeeze cavity to inflate the face of the plate against the filter cake. Membrane Plates are used to reduce the cake moisture content and shorten the filtration cycle time.
During the initial phase of the filtration cycle, so-called "fill and filtration" the process is similar to the chamber Filter Press. After reaching a predefined pressure, usually around 5 – 7 bar, depending on the sludge characteristics, sludge feeding is stopped & the rubber membranes inflated, using either water or air as squeeze medium. The cake is hereby compressed and dewatered further. Then the squeeze medium is relieved & the cake discharged.
Membrane filter Press VS Common Filter Press:
Membrane type can get dryer filter cakes, lower moisture content than common filter press, and it can greatly reduce the filtration time.
Parameters of 200 m2 diaphragm filter press:
Filtering area:200 m2
Model: XMZ 200/1250-30U
Chamber volume:3015L
Dimensions:8.6x2x1.65 m
Capacity:3 ton per cycle
Input moisture:99%
Outlet moisture:less than 30%
Weight:15 tons
This is photo shows the filtering result of our diaphragm filter press: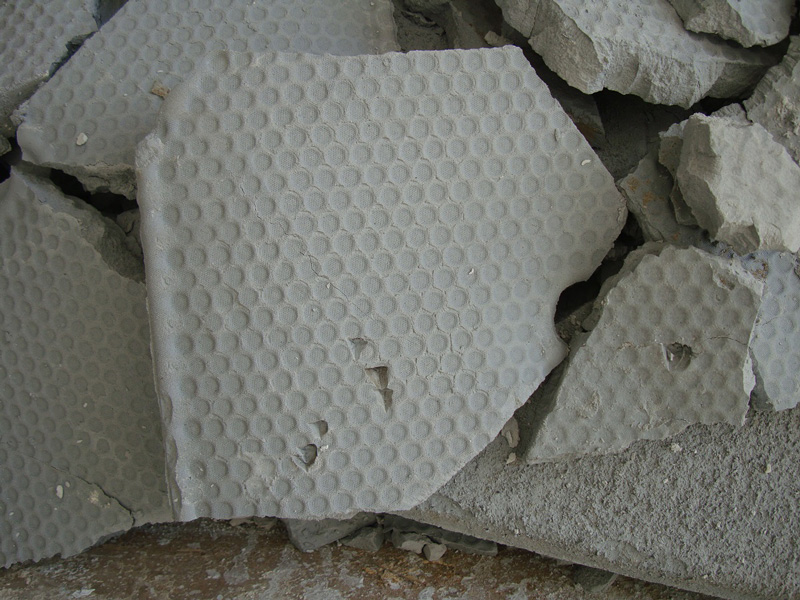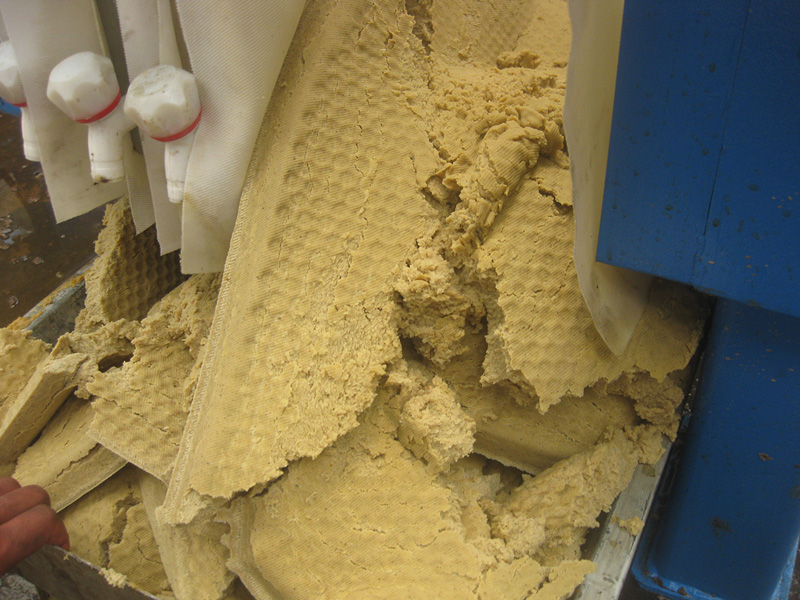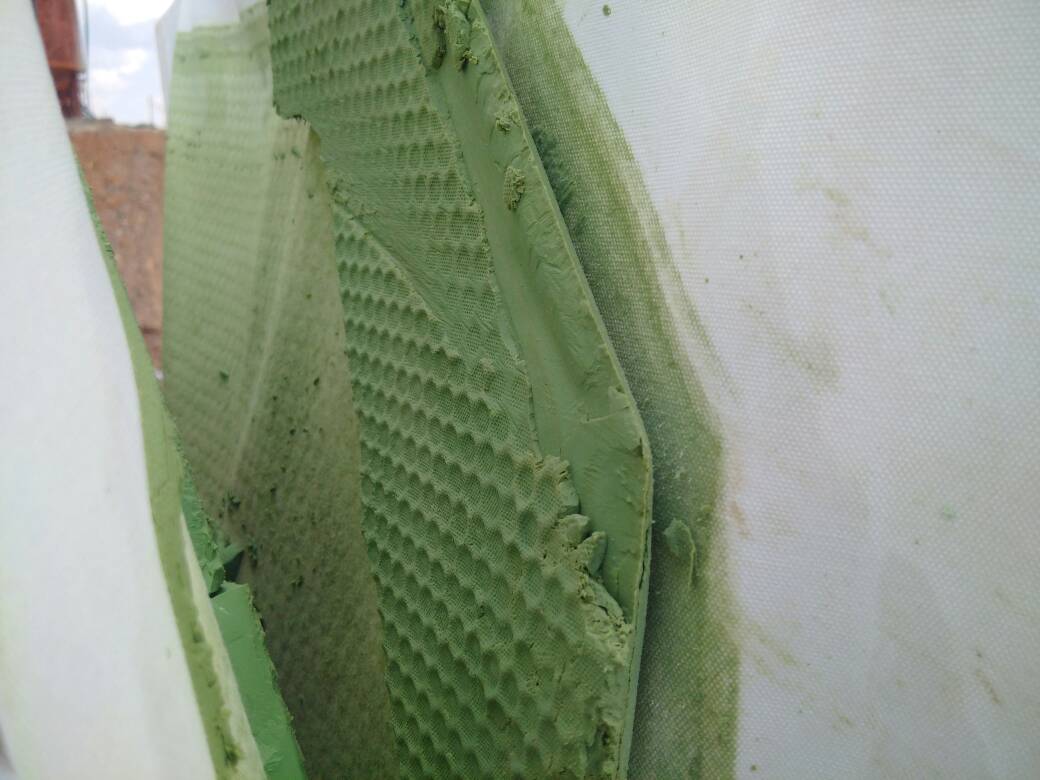 Membrane filter press Parameters:
Model
Filter area (m2)
Plate size (mm)

Cake thickness (mm)

Filter chamber volume (L)

Plate Quantity (pcs).

Filtration pressure (Mpa)

Motor Power(Kw)


Weight (Kg)

Dimensions
LxWxH(mm)

XMGY30/870-U
30
870*870
≤35
498
23
≤0.8
4
3046
3880*1250*1300
XMGY40/870-U
40
870*870
≤35
623
29
≤0.8
4
3593
4270*1250*1300
XMGY50/870-U
50
870*870
≤35
789
37
≤0.8
4
4057
4790*1250*1300
XMGY60/870-U
60
870*870
≤35
955
45
≤0.8
4
4597
5310*1250*1300
XMGY70/870-U
70
870*870
≤35
1121
53
≤0.8
4
5136
5830*1250*1300
XMGY80/870-U
80
870*870
≤35
1287
61
≤0.8
4
5636
6350*1250*1300
XMGY50/1000-U
50
1000*1000
≤35
776
27
≤0.8
4
4352
4270*1500*1400
XMGY60/1000-U
60
1000*1000
≤35
943
33
≤0.8
4
4480
4770*1500*1400
XMGY70/1000-U
70
1000*1000
≤35
1109
39
≤0.8
4
5263
5130*1500*1400
XMGY80/1000-U
80
1000*1000
≤35
1275
45
≤0.8
4
5719
5560*1500*1400
XMGY100/1000-U
100
1000*1000
≤35
1608
57
≤0.8
4
6555
6410*1500*1400
XMGY120/1000-U
120
1000*1000
≤35
1941
69
≤0.8
4
7466
7260*1500*1400
XMGY80/1250-U
80
1250*1250
≤40
1560
29
≤0.8
5.5
10900
4830*1800*1600
XMGY100/1250-U
100
1250*1250
≤40
1975
37
≤0.8
5.5
11750
5440*1800*1600
XMGY120/1250-U
120
1250*1250
≤40
2391
45
≤0.8
5.5
12600
6060*1800*1600
XMGY150/1250-U
150
1250*1250
≤40
2911
55
≤0.8
5.5
13620
6820*1800*1600
XMGY160/1250-U
160
1250*1250
≤40
3119
59
≤0.8
5.5
14470
7130*1800*1600
XMGY200/1250-U
200
1250*1250
≤40
3847
73
≤0.8
5.5
15320
8200*1800*1600
XMGY240/1250-U
240
1250*1250
≤40
4679
89
≤0.8
5.5
16170
9420*1800*1600
XMGY250/1250-U
250
1250*1250
≤40
4783
91
≤0.8
5.5
17020
9570*1800*1600
XMGY200/1500-U
200
1500*1500
≤40
3809
49
≤0.8
11
26120
7140*2200*1820
XMGY250/1500-U
250
1500*1500
≤40
4723
61
≤0.8
11
26930
7730*2200*1820
XMGY300/1500-U
300
1500*1500
≤40
5637
73
≤0.8
11
28160
8720*2200*1820
XMGY350/1500-U
350
1500*1500
≤40
6551
85
≤0.8
11
29600
10110*2200*1820
XMGY400/1500-U
400
1500*1500
≤40
7618
99
≤0.8
11
31500
11260*2200*1820
XMGY450/1500-U
450
1500*1500
≤40
8532
111
≤0.8
11
33400
12250*2200*1820
XMGY500/1500-U
500
1500*1500
≤40
9446
123
≤0.8
11
33380
13240*2200*1820
XMGY600/2000-U
600
2000*2000
≤40
11901
85
≤0.8
15
54164
13030*3000*2500
XMGY700/2000-U
700
2000*2000
≤40
13838
99
≤0.8
15
58300
14390*3000*2500
XMGY800/2000-U
800
2000*2000
≤40
14945
107
≤0.8
15
62460
15770*3000*2500
XMGY900/2000-U
900
2000*2000
≤40
17713
127
≤0.8
15
66620
17150*3000*2500
XMGY1000/2000-U
1000
2000*2000
≤40
19651
141
≤0.8
15
70780
18530*3000*2500